02

03 04 05 15 16 19 20 21 22 23 24 25 26 27 28 31 32 33 34




I left the farm yesterday and made a trip to "town" for a pedicure and to return our rental car. We were allowed to use it a full six days (woo hoo!), and we are still looking for a new car, which is another story. (I mentioned my recent accident here.)

To return the car, required going to the nearest town that provided such a service, over 30 miles away. I also needed to take care of some other business with my dear mother-in-law, so I wasn't home for the afternoon excitement.

The carpenters were hard at work building our new machine shed when they looked across the cornfield and saw a dark cloud coming from some nearby trees, heading down the corn row . They thought it was probably insects of some kind, but they ran for cover when the cloud turned and headed right toward them. Quickly, they realized it was a swarm of bees.



The bees headed right for this stud! Isn't it amazing?

They quickly notified Brad, who was planting beans, and he made some calls and was able to notify a local beekeeper. The man, who was wanting a new swarm of bees anyway, quickly came from the southern part of our county to help us out.



The beekeeper told the guys that there most likely had been a revolt in a bunch of wild bees and the queen took off and these guys followed her. Sounds just like people, doesn't it?



He knocked the bees into the bucket and then into his bee hotel.



I wonder just how many little buzzers there were. Thankfully, no one was stung.

This makes me want to read this again....





I am so glad our son was there after work and took some pics for dear ole mom. Thanks, kid!

Do you have any bee stories to share?

Hugs,


Linking up to.......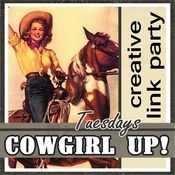 Labels: around the farm, bees, life on the farm

35 36 37 38