02

03 04 05 15 16 19 20 21 22 23 24 25 26 27 28 31 32 33 34 I'm blaming the heat for being in the fashion doldrums. The hot summer days don't seem to be ending anytime soon, so I am seeking some get-out-of-the-same-old-clothes-rut help.

How about you-are you tired of wearing the same old shorts or -gasp-capris?

Let's hit the sales and spruce up those summer wardrobes, shall we?



This outfit from polyvore is very simple, but eye-catching and easily copy-able.

Do you have white pants? I love mine.



I love this easy dress from Talbots. It could be dressed up or down and worn year round with the addition of a great jean jacket and boots.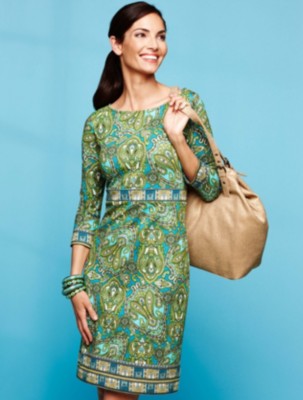 For a more casual vibe for trips to the ballpark, I like this outfit from Kendi Everyday. It isn't fancy, but has a "styled" look about it.
I love the way Modestly Me styled this J Crew skirt. I have this skirt in blue and I haven't worn it nearly as many times as I told myself I would when I was trying to justify buying it. I'm going to try mine with a simple white tee and an aqua belt. And maybe my new cowboy boots.

I'm feeling a bit more motivated in the fashion department now.

What are you doing to bring some mid-season pizzazz to your wardrobe?

Hugs,

Labels: farm fashion

35 36 37 38