02

03 04 05 15 16 19 20 21 22 23 24 25 26 27 28 31 32 33 34
Yesterday, I met God's hands and feet.


This scene went on for blocks and blocks.


Five of us loaded up chainsaws, rakes, shovels, gloves, peanut better sandwiches , and Starburst jelly beans, and headed south to Harrisburg, Illinois. This region was the sight of a deadly tornado just a few days ago.

Needless to say, we went to be a blessing to others and ended up being blessed ourselves. Isn't is amazing how God works? He is so good like that.



Harrisburg is very near Shawnee National Forest and in the distance, one can see very large hills. It is quite pretty and a very different landscape than our little section of Illinois.

When we arrived in town, the sun was shining, the sky was blue, and the daffodils were blooming. No signs of devastation were to be seen.



We had made arrangements to work with Operation Blessings, an outreach of the 700 club. Samaritan's Purse was also there as well as many other smaller church organizations. After some initial confusion and driving back and forth around town looking for someone who needed our help, we finally got registered, received our armbands and were told to go to Zones 7, 8, 9, 10, 11, or 12.

We joined a large group of people and headed to the affected area, preparing ourselves mentally for what we would see.

There was no way to prepare ourselves.


An elderly woman survived this without a scratch.


It was awful.


It looked like a war zone.


The energy of such a storm is mind-boggling.


Unbelievable.


I looked at those homes, blown to bits, and tried to imagine the families who had lived there. Families snuggled on couches for movie nights, children on bicycles riding up and down the streets, a daughter running next door to visit with her mom, a couple perhaps sitting in their chairs reading the scriptures.

A 22 year old girl dreaming of her future. Her life ended that morning.

People living their normal lives until their lives as they knew them were over.

With no idea where or how to begin, we just started. We put on our masks, put on our gloves and got busy. It is amazing what 15 or 20 determined adults can accomplish when they get put their minds to it and work together.


Just a part of our pile


As we formed a circle at the end of the day- a young mother, a busy mom, retired men from the Alton, Illinois area, a man from Champaign, a farmer, a pastor and retired state policeman, a father-son construction team who saved the day with their front loaders, 2 grandma's and four Amish boys-we prayed for the family whose rubble we picked up, their neighbors, the town, and each other.

I saw once again how we are called to be God's hands and feet.

What a privilege it is to work in our Father's name.

"He who dwells in the shelter of the Most High will rest in the shadow of the Almighty."
Psalm 91:1

I pray that the people of southern Illinois feel God's comfort and peace.

Hugs,
Susan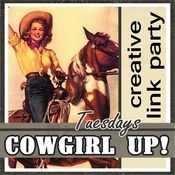 Labels: farm life, farm travel, tornado

35 36 37 38