02

03 04 05 15 16 19 20 21 22 23 24 25 26 27 28 31 32 33 34




Old architectural details make me smile. I especially love old windows and have them scattered around our home.




This window has been turned into a mirror and is above the sectional in our basement family room.





This pic is a little blurry, but it shows my favorite clock from TJ Maxx. I like the way this mirror makes this space appear a little larger and helps bounce the light around a bit in this basement space-always a good things in my opinion.





I lucked out one day on a rare trip to an Expo Design Center in the Chicago area. There was a very small stack of these old windows for a reasonable price. I have it hanging in the downstairs bathroom window. Our closest neighbors are almost a mile away, so privacy is not a problem.





These three windows hang in the stairwell going up to our bedrooms. I call this wall our "windows of opportunity". They really are kind of symbolic to me because they make me think and consider and be aware of the choices I make every day.




I love the biggest one. I found it in a little antique shop in our town, but no one knew where it came from. I'm guessing a church.
These windows are home runs for me because they are unique, they are organic, and they were cheap.
That is my kind of decorating!
I'm linking up to Funky Junk Interiors Saturday Night Special! Go over and check out the great window ideas.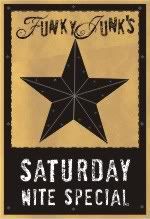 Labels: decorating cheap, house love

35 36 37 38